As a business owner you have no doubt heard about fiber internet and the lightning speeds it can deliver. But, it may not be available for your business, or at least not at a cost you can afford. And, when it comes to fiber internet, it's important to know what kind we are talking about.
Since technology may not be your area of expertise, welcome to fiber internet 101.
What is Fiber Internet?
Fiber optic cable allows continents, countries, and cities to transmit voice, images, and data at the speed of light. Fiber has been around since 1975 when NORAD first used it at its Colorado headquarters.
Fiber is newer to internet providers as the migration to the cloud has demanded more bandwidth. When you order internet access today, you schedule a technician to install your internet "cable." That cable provides internet access using copper cabling, unless the service is fiber to the premise. This is an important distinction we'll cover in the sections to follow.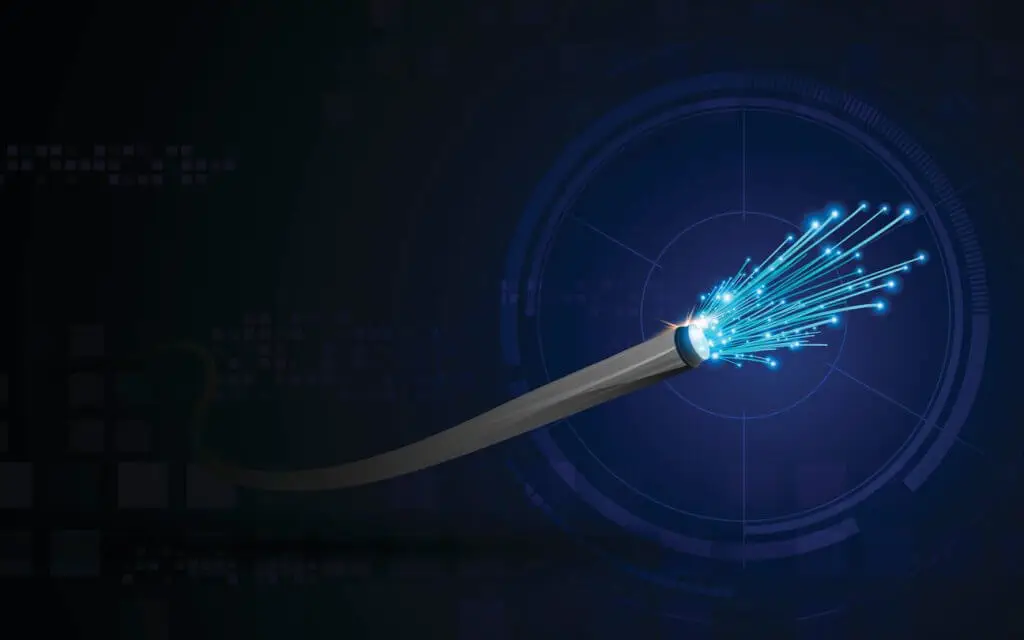 FIBER TO THE NODE (FTTN)
Fiber to the node provides a fiber connection to hundreds of customers within a one-mile radius of the node. The connection from the node to your business is typically a DSL line that uses existing telephone or cable lines. Because the connection is in part fiber, the bandwidth available is higher than standard DSL. An example is the AT&T U-verse product.
FIBER TO THE PREMISE (FTTP)
If you want the full benefits of a fiber connection, FTTP is the way to go because the line is holistically fiber. As the name implies, FTTP consists of fiber optic cable delivered to your business. FTTP comes in two flavors – broadband or dedicated internet access (DIA). Broadband is a shared internet service, examples include Verizon FiOS and AT&T Business Fiber. DIA is not shared, the connection is for your business' use alone, hence the reason why the cost is significantly higher than broadband. All of the major carries sell fiber DIA. 
Do I Need Fiber Internet?
Fiber optic internet can reach speeds of 1,000 Mbps, which may seem overkill to many businesses. But you may be surprised at how quickly your business demands grow. If you upload large files, have remote employees, or do live streaming, you may find 1,000 Mbps is just what your business needs.  
If your business experiences any of the following, it may be time to look into fiber:
Uploading files takes too long and sometimes fails to complete.
Streaming or watching videos exhibit latency issues.
Remote employees complain of slow connection speeds.
Your employees have difficulty accessing cloud-based applications.
If fiber is available in your area, it is worth looking into even if you aren't experiencing problems with your current connection. Many broadband fiber plans are cost-competitive and can eliminate problems before they start.
HOW DO I DECIDE?
Evaluating fiber internet providers and plans can be time-consuming and confusing. You want to make the best decision for your business, but you're not sure what that is. If you can get fiber to the premises at a cost-effective price, that seems to be a no-brainer.
What about broadband vs. DIA? Is a shared service sufficient or do I need a line that is dedicated to my business?
Get Help
A Managed Internet Service Provider can help with those decisions. At s2s Communications, we offer impeccable service with a human touch. We take the time to understand your business requirements before presenting options for your internet needs. Contact us today to talk about fiber internet availability in your area.
Get a free consult today
856-780-3739
Or submit your information below.
Call for a free consultation