Spreading Cheer throughout New Jersey
It is commonplace at the holidays to think of those less fortunate and to help where you can. The thought of a child not having a gift to open is something most of us would rather not imagine. As such, organizations across the globe run donation drives so this can be avoided. Toys for Tots is one of those organizations, and it is one we hold particularly close to our hearts because one or our teammates benefited from the organization when she was a child.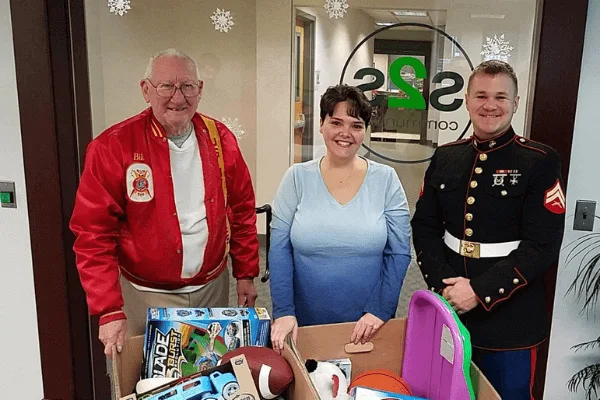 Bill, a member of the United States Marine Corps Reserve Toys for Tots, is one of the Santas walking this Earth to ensure the children of Burlington County New Jersey have a Merry Cherry. Bill does everything - drops the donation boxes off to participating area businesses, drives the 18\' truck across Burlington County to collect the filled donation boxes and arranges all of the gifts in his own home as a shop of sorts for parents. What a guy, we are blown away every year by his dedication to putting smiles on kids faces.
The holidays may be over but let\'s inspire each other to keep the spirit of giving alive all year long. Simple gestures like holding the elevator or saying good morning to a stranger count!
Or submit your information below.
Get a free network consultation
At s2s, we love providing customers the network they've always dreamed of. If you're a business and would like to partner with s2s to keep your network up and running. Please contact us using this form. We'll get back to you and let you know what we can do.
* We don\'t share your personal info with anyone. Check out our Privacy Policy for more information.
Call for a free consultation