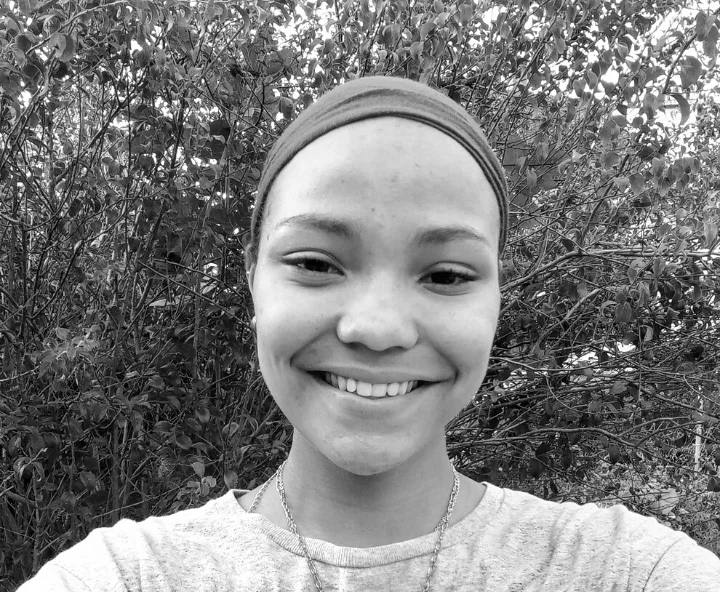 Alex spent the majority of her youth living in Ghana, W. Africa and as a benefit to life in a developing country, she learned to be adaptable and accepting. She also developed a great love of both the culture and the food; she learned to cook a number of Ghanaian dishes, including her favorite, jollof rice.
She and her mom and two brothers moved back to NJ in 2014 to live with their maternal grandmother in Mount Holly. Alex went to high school at RVRHS, and then attended Rowan College in Burlington County, where she acquired an associate's degree in Chemistry.
Alex still lives at home, now enjoying the company of her mother and grandmother, and numerous fur babies. Buddy, a one-eyed Boston terrier, is 14 years old and Alex's "baby." Also in the menagerie are a bunch of rescues: Daisy is a 5-year old mixed breed dog and Buddy's faithful companion, three kitties – Alfie, Mr. Felix, and Cleo – and, last but not least, Noelle, aka "Bad Bunny," a cute little brown and white dwarf who absolutely thinks she's in charge.
Call for a free consultation