Why haven\'t you heard of s2s?
In short, because we aren\'t the notorious ISP. s2s operates behind the scenes, making sure the ISPs do what they need to do. Namely, keep our customers\' internet up and running.
The difference between an ISP and a MSP
In the world of telecommunications you have the Internet Service Providers, or ISPs, who own the physical infrastructure on which the internet runs. In a single region you may have a few ISPs offering varying technologies -- copper, coax and/or fiber. But at a particular address, you may only have one or two options. Enter the MSP, or Managed Service Provider, who specializes in knowing who the ISPs are, what service they offer and where, how to get tech support when needed and how to make sure bills are correct and paid on time.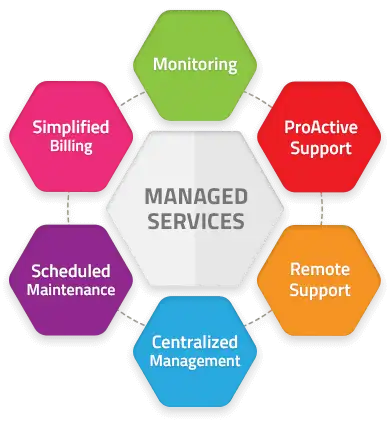 Do I need a MSP?
This depends on the breadth, and possibly the complexity, of your network. For businesses with a bunch of locations that are geographically dispersed, it can be quite meaningful and cost-effective to partner with a MSP. Doing so means your employees don\'t have to waste their time identifying the best internet available at all of your locations, making sure it gets installed right, making sure trouble issues are resolved ASAP and making sure costs aren\'t inflated due to erroneous fees on bills. With all of that off their plates, your employees can focus on the evolution of your business. And even for smaller businesses who may not have a ton of locations, if you cannot tolerate downtime then you need multiple connections at each of your locations. One of those may be cellular, and a MSP managing both the wired line and wireless components for your business is quite valuable.
Selecting a MSP
The best advice we can give you is try before you buy. Select a vendor who is willing to offer you a no-risk trial for several months. This is the only way you can determine if the vendor is a good fit, by actually using their service. And if not, you can re-group and either decide to try another vendor or retain the telecommunications management in-house.
Call for a free consultation